To each their Euromobil kitchen
Look at your kitchen from a new perspective: yours. This is Euromobil's philosophy: to pay the same careful attention to design for every model, making it available in different price categories, because beauty must also be affordable. Now let Euromobil fulfil your wish for a kitchen.
YOU PROVIDE
YOUR WISHES,
WE PROVIDE
EXCLUSIVE
SYSTEMS FOR
MAKING THEM
COME TRUE
There are no "mass produced" wishes, no desire for identical kitchens. Everyone should have the opportunity to create a place that reflects their taste, lifestyle and personal idea of beauty. That's why we at Euromobil consider it essential to continuously search for outstanding crafted finishes and materials deriving from cutting edge technology, technological solutions and top-level design, so that every kitchen becomes personal. A space that fits your dreams and budget, furnished with our Living and Cooking lines.
Uniqueness is a question of details. Doors, wall panels, back panels, wall units and shelves can all be used to customise basic compositions and create a unique kitchen. So take the measurements of your needs and design an unconventional kitchen decor that reflects your style. The kitchen is used for cooking... and then other things: eating, chatting, studying and working. That's why it should be a pleasant, well organized place.
All our systems are designed to exploit space fully and make sure cooking is a pleasure we can share with friends. In other words, our kitchens must always have space for storing, cooking, and enjoying the company of friends.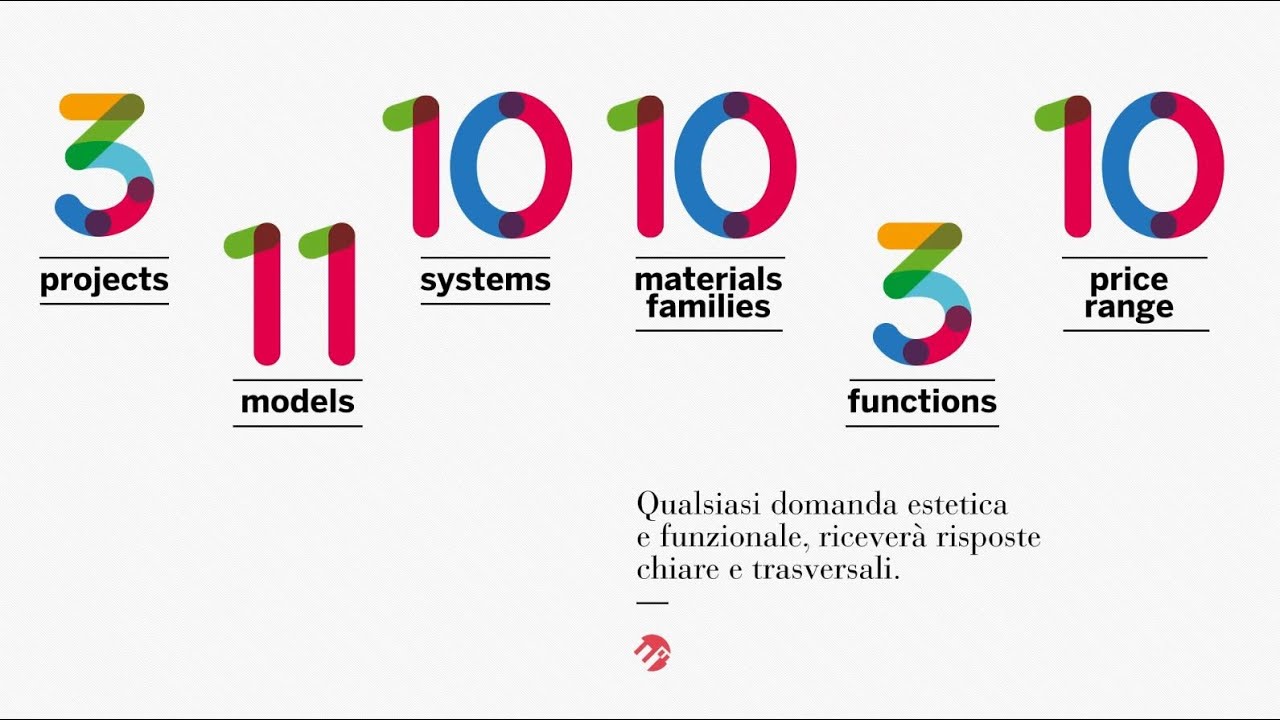 Planning guide
3 projects that can be fully independent or coordinate doors, carcases,
handles and finishes to multiply the planning of a kitchen to infinity.
Multisystem

Fronts with handles<

FiloGrip profile with straight fronts

Filo33Grip profile with fronts inclined 33°
3 DEPTHS FOR BASE UNITS AND TALL UNITS: 33CM, 60CM, 70CM
p. 33 cm

p. 60 cm

p. 70 cm

p. 33 cm

p. 60 cm

p. 70 cm
3 PLINTH HEIGHTS: 8CM, 12CM, 15CM
h. 8 cm

87/90,5

8

h. 12 cm

84/87,5

12

h. 15 cm

87/90,5

15
2 CARCASE FINISHES: SELCE TECHNO AND CORDA
Selce techno

Corda
SUSPENDED WALL MOUNTED BASE AND TALL UNITS WITH SUPPORTS, OR FLOOR STANDING
84/87
87,5/90,5
87/90,5

84/87
87,5/90,5
Measurements do not include the thickness of the work top
Multisystem handles, over 100 combinations
23 types of handles, 5 sizes, plus push-pull opening in a host of colours and finishes
S

Small

M

Medium

L

Large

XL

Extralarge

Soft

Push-Pull
Diago

Regula

Elle

Maquette

Fly

Roll

OneTouch

Slide